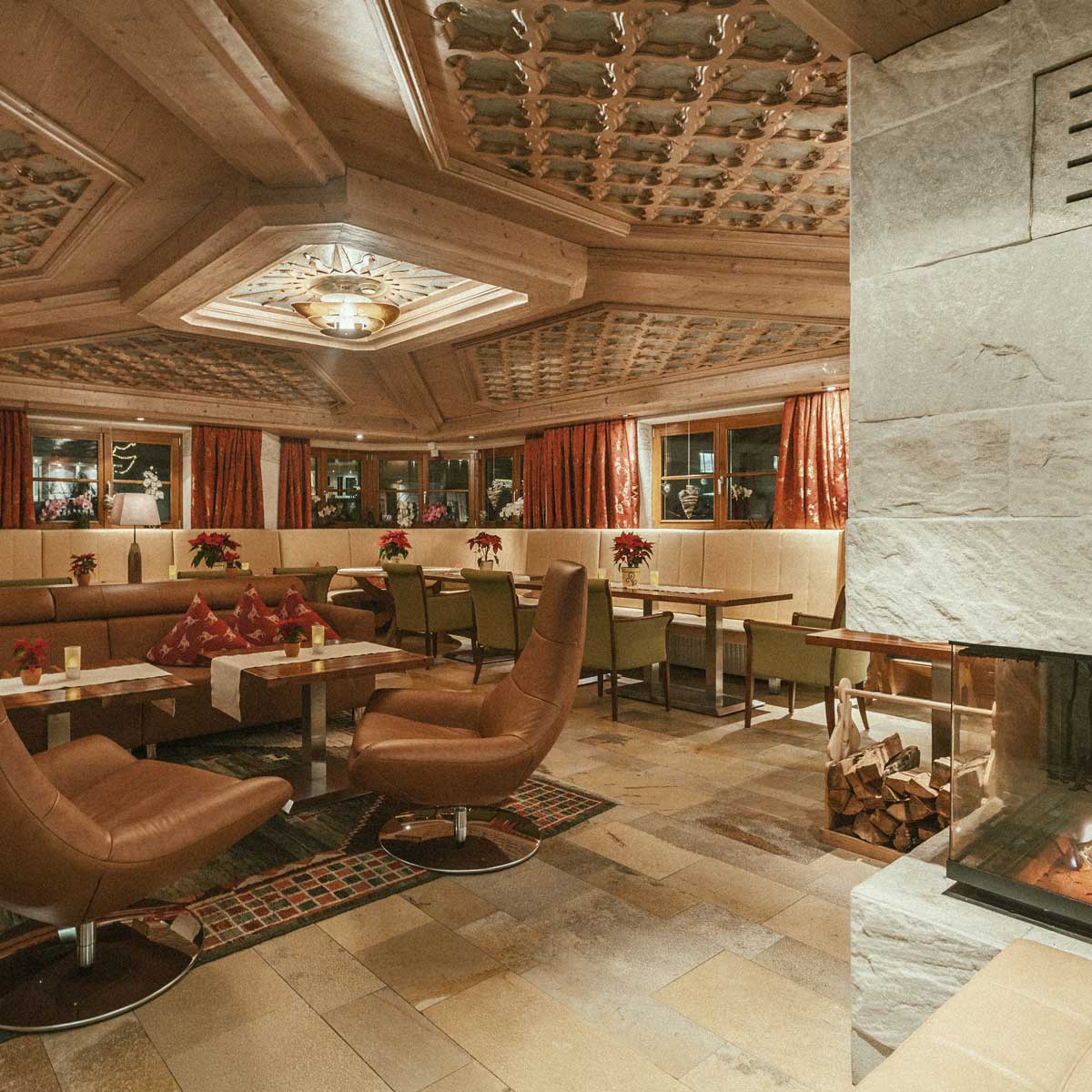 Values that guide us every day
Our family has been running its own farm for many years. This means that we know exactly how much know-how, work, and passion go into producing a product and, above all, food. In all our culinary activities, we attach great importance to the quality of the products, and we appreciate the work that goes into making the food.
But enough of that. Discover the culinary highlights at the Olympia.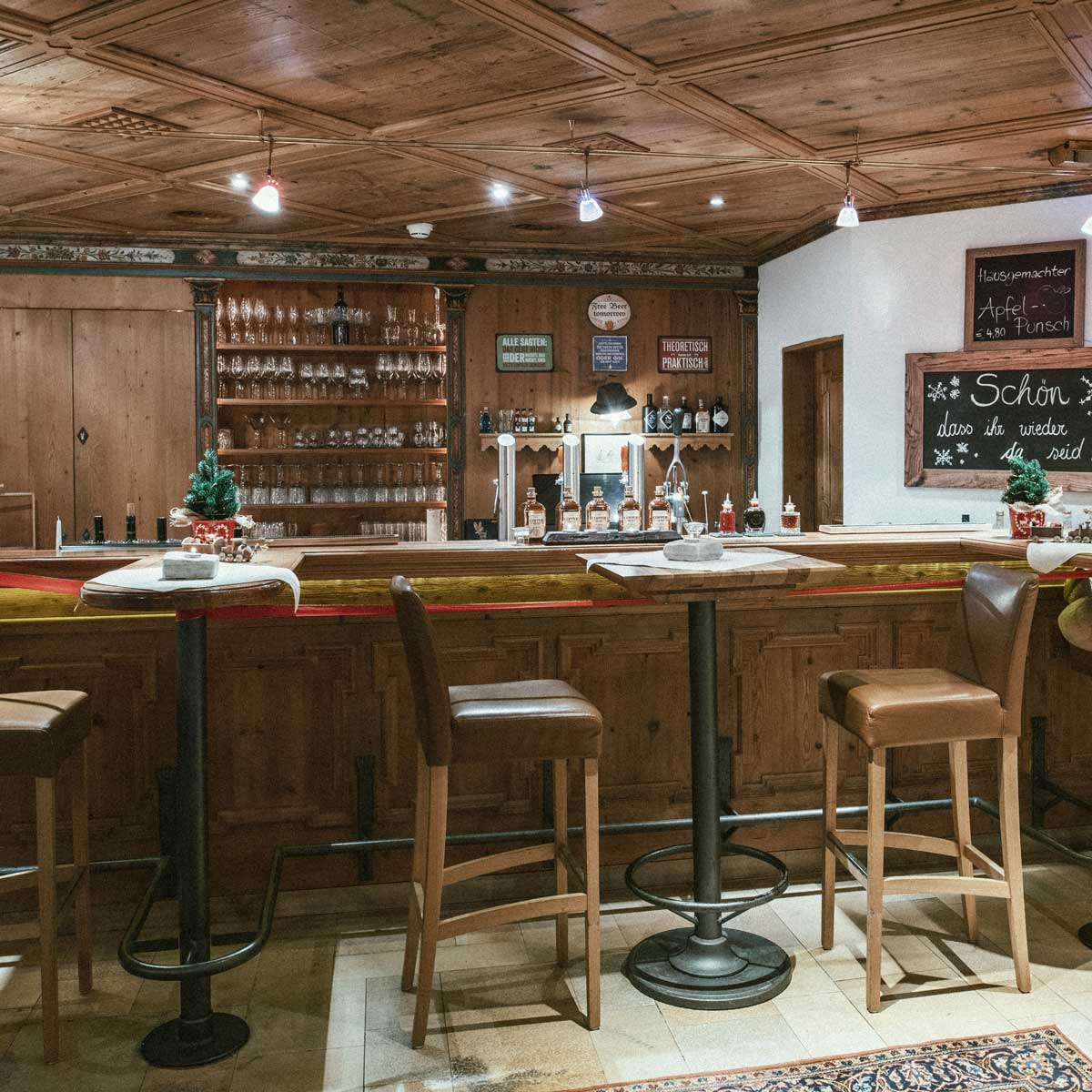 Negroni, Espresso Martini
and all of their friends await you at our hotel bar. What? You don't even know these drinks? Then quickly grab a barstool and ask Max. You don't know Max either? Well, then let's introduce him. Max is our bartender.
In his domain of sparkling glasses and glittering ice, he shakes and rattles with all his might. With his infallible intuition for unique combinations, he mixes the coolest drinks. As you would expect from a good bartender, he always has some wise comments and numerous, almost unbelievable stories up his sleeve.
We think that Max alone makes a vacation with us worth it, but, of course, we don't want to sway you.

For all wine connoisseurs and people who have no idea about the refined grape, but simply want to enjoy it, our wine cellar is probably the Olympus of delight.
Of course, we primarily stock local winegrowers. What else would you expect? However, we also keep some international treasures in our cellar to broaden your wine palate a little.
Our newly qualified sommeliers Noemi and Chri will gladly help you find the right wine for the right occasion and food. Lastly, we'd also like to quote one of the greatest poets here:
"Life is too short to drink bad wine."
– Johann Wolfgang von Goethe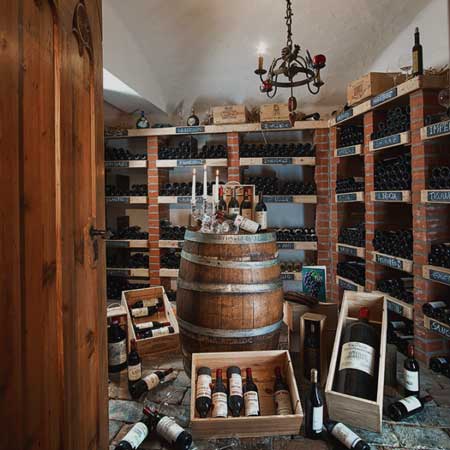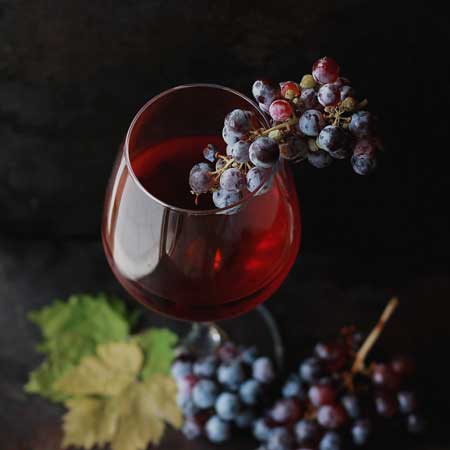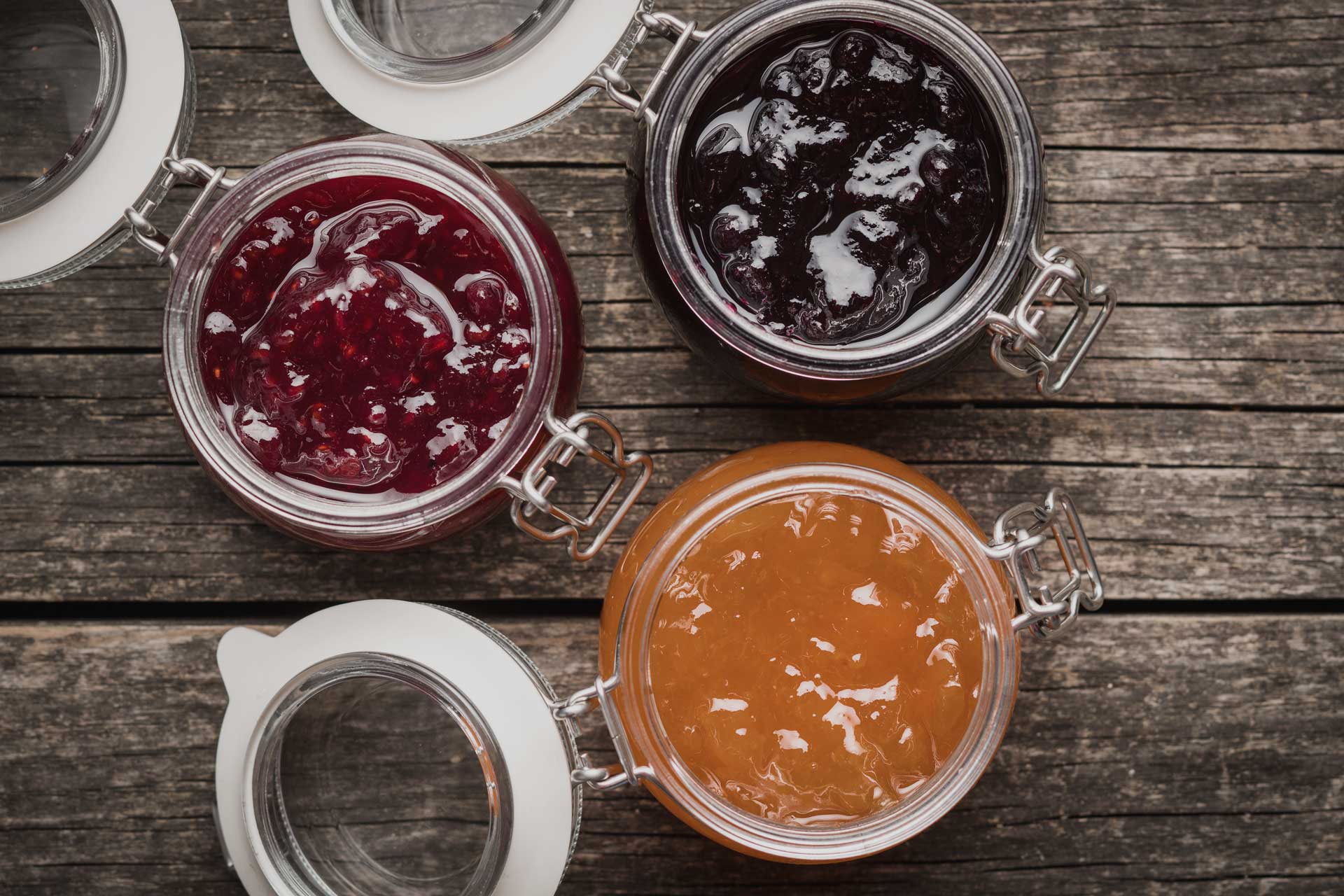 homemade products #reallyregional
This corner of the building is entirely in the hands of Olympia's women, Angelika and Noemi. Countless hours of work go into every single one of our handmade products. Often we climb  above the tree line to find and pick the right fruit before preserving and bottling it. And yes! You can definitely taste this dedication and love for the product.
And because sharing is fun and establishes friendships, you can find all our wonderful products in the farm shop corner. You will find everything from the legendary cranberry jam to spicy venison sausages from our own hunt as well as bresaola from our own farm. There's a selection of real Ischgl delights to share with your family or friends at home. But only while stocks last!
"There is nothing better than a good thing."
— Hannes Wolf
For hours of leisure and fun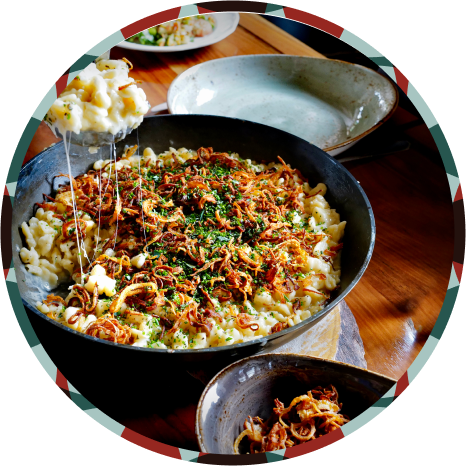 Small but nice and really cozy.
Our charming bistro in the Kaminstube is one of our passion projects. When you notice that your legs are getting tired on the slopes, it's good to know that you can allow them to rest in the evening. In a stylish atmosphere, surrounded by the warmth of the Olympic fire in the fireplace, we serve you traditional Tyrolean and Austrian dishes, passionately prepared by our head chef, Eugen. For vegetarians and meat-lovers alike, there really is something for everyone here.
Is your mouth watering already?
In the evening, the Kaminstube is transformed into a small bistro, but with only 35 seats, because we prefer quality over quantity. Therefore, if you are interested in having dinner in our Kaminstube, please make a reservation when you arrive. Reservations are only accepted on site at our reception and subject to availability. Due to the small number of seats, we cannot promise or guarantee you a table, especially not in high season.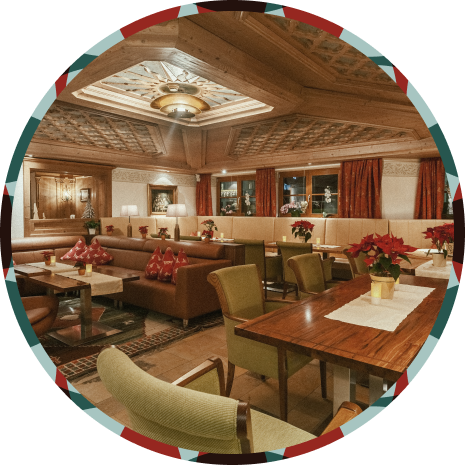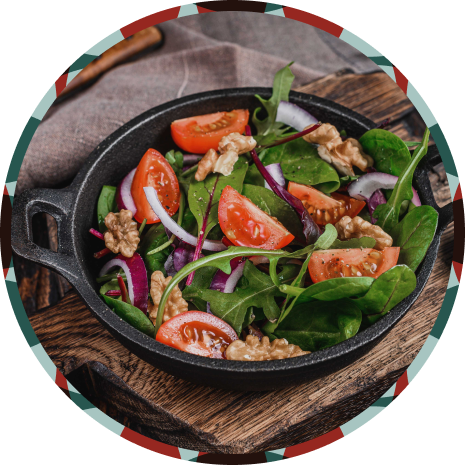 Our bistro is not only available indoors but also outdoors. Our newly designed terrace, the Sundeck, is a real oasis. As soon as the spring temperatures allow it, we open the Sundeck, usually in March. Take a seat and enjoy a drink or a few snacks.