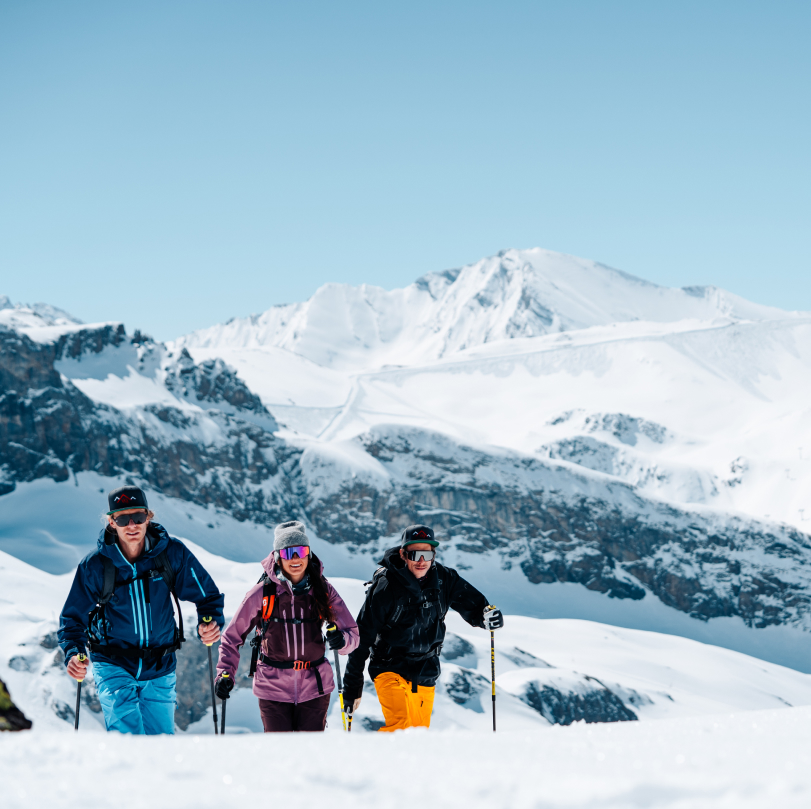 One of the most diverse resorts in the Alps
The Silvretta Arena Ischgl Samnaun is not just the Olympus of skiing, as you may have heard, but rather the Olympus of all winter sports. In fact, this also applies to us. Every winter, nature lures us outside to experience all the adventures it has to offer.
To-dos in Ischgl?
We have a few ideas!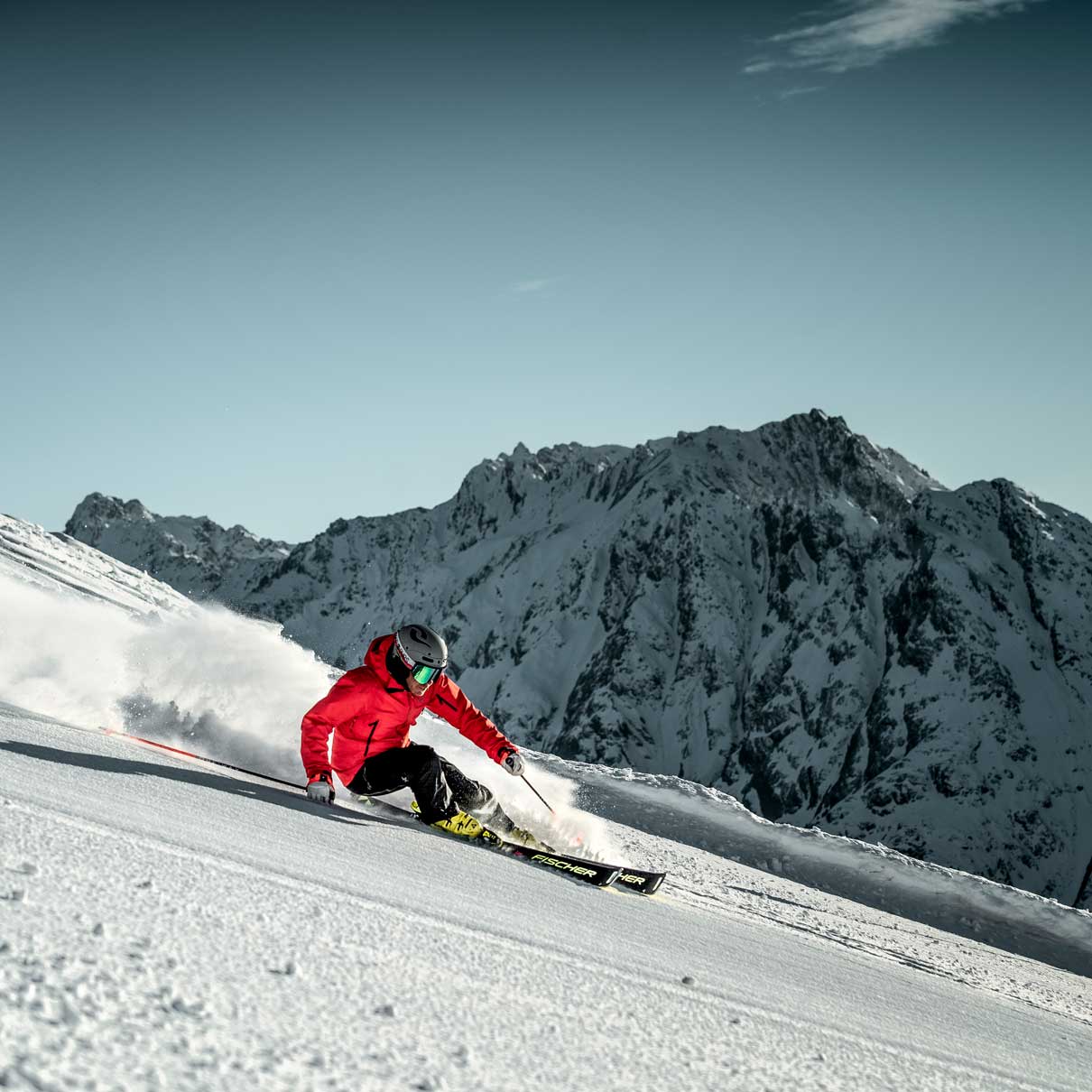 Here are all the hard facts again, in case you don't know them yet or have forgotten some of them:
The Silvretta Arena is located at up to 2,872 m (9,423 ft) above sea level and is the third largest ski area in Tyrol with 239 km (149 miles) of slopes and a total area of 515 ha (1,273 acres). The 45 state-of-the-art gondolas and lifts can transport up to 94,000 people per hour. We don't want to describe everything else because we feel that you simply have to experience it for yourself. But we will say this much: There are countless impressive highlights waiting for you.
PS: Two more things. Firstly, your favorite location, the Hotel Olympia, is only 150 m (492 ft) away from the cable car and the slopes. Secondly, if you ask your host Christoph nicely, he might even accompany you on a day of skiing and show you one or two insider tips and his favorite slopes.

Warm feet and a cool head
We have a designated space for your winter sports equipment because we have a saying here: "Better well stowed than collecting dust." Just kidding! We just made that up.
But our ski storage room is real, and really practical. Thanks to state-of-the-art technology, we can offer you a convenient way to store all your equipment directly in our hotel. The area also looks great, just so you can feel at home straight away.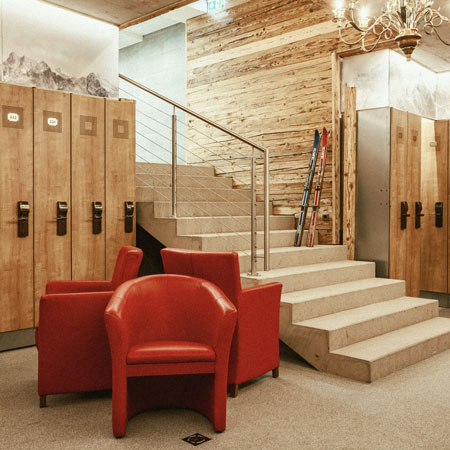 Do you prefer classic or skating?
Oh well, looks like we still have to work on your "Tyrolean," but what about your "Nordic" skills? Nordic sports, that is. Do you like skiing on narrow skis as much as we do? Then it's very likely that you'll feel right at home in Ischgl. An interconnected network of 73 km (45 miles) of cross-country skiing trails just waits to be discovered by you. And if you've never been on cross-country skis before, there's a great selection of schools and guides on site.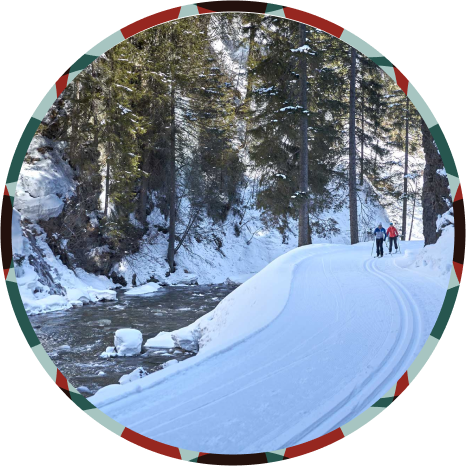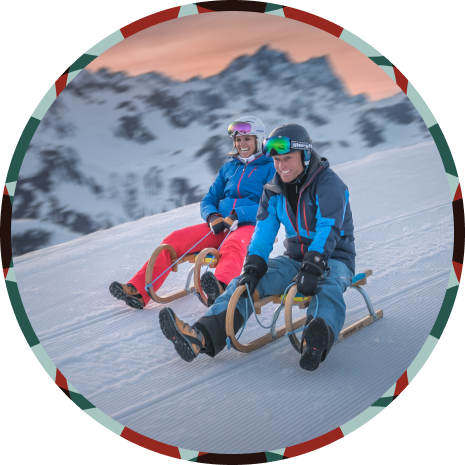 Ischgl's tobogganing adventure
Of course, a real winter vacation would not be complete without a tobogganing evening. From mid-December to the beginning of April, you have the wonderful opportunity to whizz down the toboggan run at night, directly under the magical starry sky. But first, take the Silvrettabahn up to the Idalp. With a length of 7 km (4.3 miles) and a difference in altitude of 950 m (3,117 ft), the toboggan run in Ischgl is one of the longest in the Alps.
A treat for the taste buds, an experience for all the senses: Tyrolean alpine cuisine.
Well, we wouldn't be in Ischgl if our mountain cabins weren't a little different, a little more special than all the others. Our alpine huts offer all the Tyrolean classics you know. But they also offer many other delicacies from fish specialties, pasta, and pizza to dumplings and spaetzle.
Hungry yet?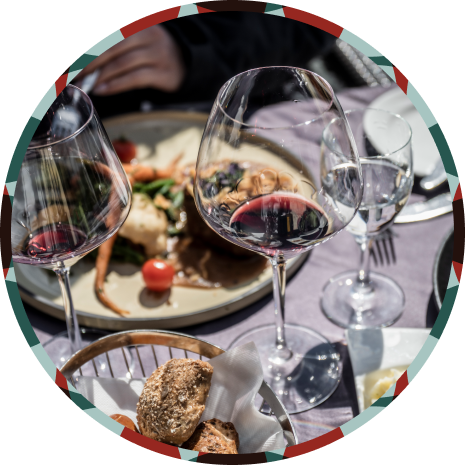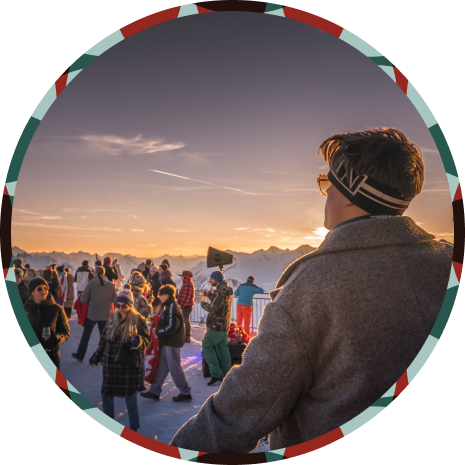 For us, spring is by far the most beautiful time of year. Everything slows down, the temperatures slowly rise, and the most enjoyable series of events of the year starts in Ischgl. Musical highlights await you at the almost world-famous Top of the Mountain concerts. If you prefer a more relaxed approach, we recommend the Sundowner on the Pardatschgrat. Just sit down in a deck chair. With a delicious drink in your hand and good tunes in your ears, you can truly enjoy the spectacular sunset.
Nightlife and culinary delights
A little party never killed nobody
Even on an extremely active winter vacation, good food and a party or two are a must. A plethora of restaurants throughout the village ensure culinary variety, from pizzerias and traditional inns to exclusive award-winning restaurants.
And after dinner? It's time to move on to the pubs, bars, and clubs. Enjoy the evening, maybe even the night, with great entertainment, awesome beats, and delicious drinks. Or would you prefer to stay in the Kaminstube, with Max at the bar and great music? That's only possible at our place, of course.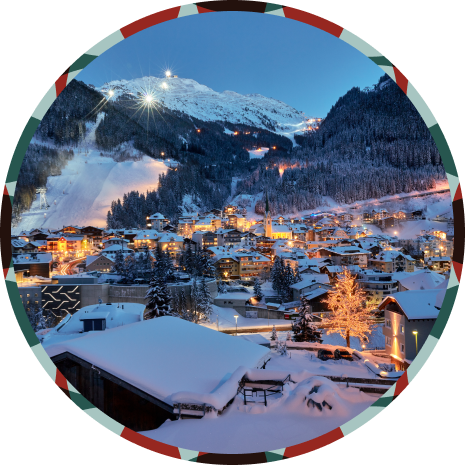 The Silvretta Thermal spa
Yes, we all need a break, even or especially on vacation. Ischgl has been setting completely new standards here since December 2022 with the unique Silvretta Thermal spa. 1,000 m2 (10,764 ft²) of water, three large saunas, a steam bath, massage packages, physiotherapy, fitness and, of course, a wide assortment of culinary delights. Still not convinced? Then come and see for yourself.