Psst …
best price
guarantee
Only available directly on our website!
May we introduce ourselves?
Our rooms and apartments at Hotel Olympia in Ischgl
What do you expect from a beautiful hotel room?
High-quality furnishings, cleanliness of course, comfortable beds, and a great view is just as important. Naturally, we offer you all of that, but also so much more.
We love being hosts, which is why we have furnished and equipped our rooms and apartments exactly as we would want them if we stayed here as guests.
offering comfort and a sense of well-being
Every great day starts with a good night's sleep.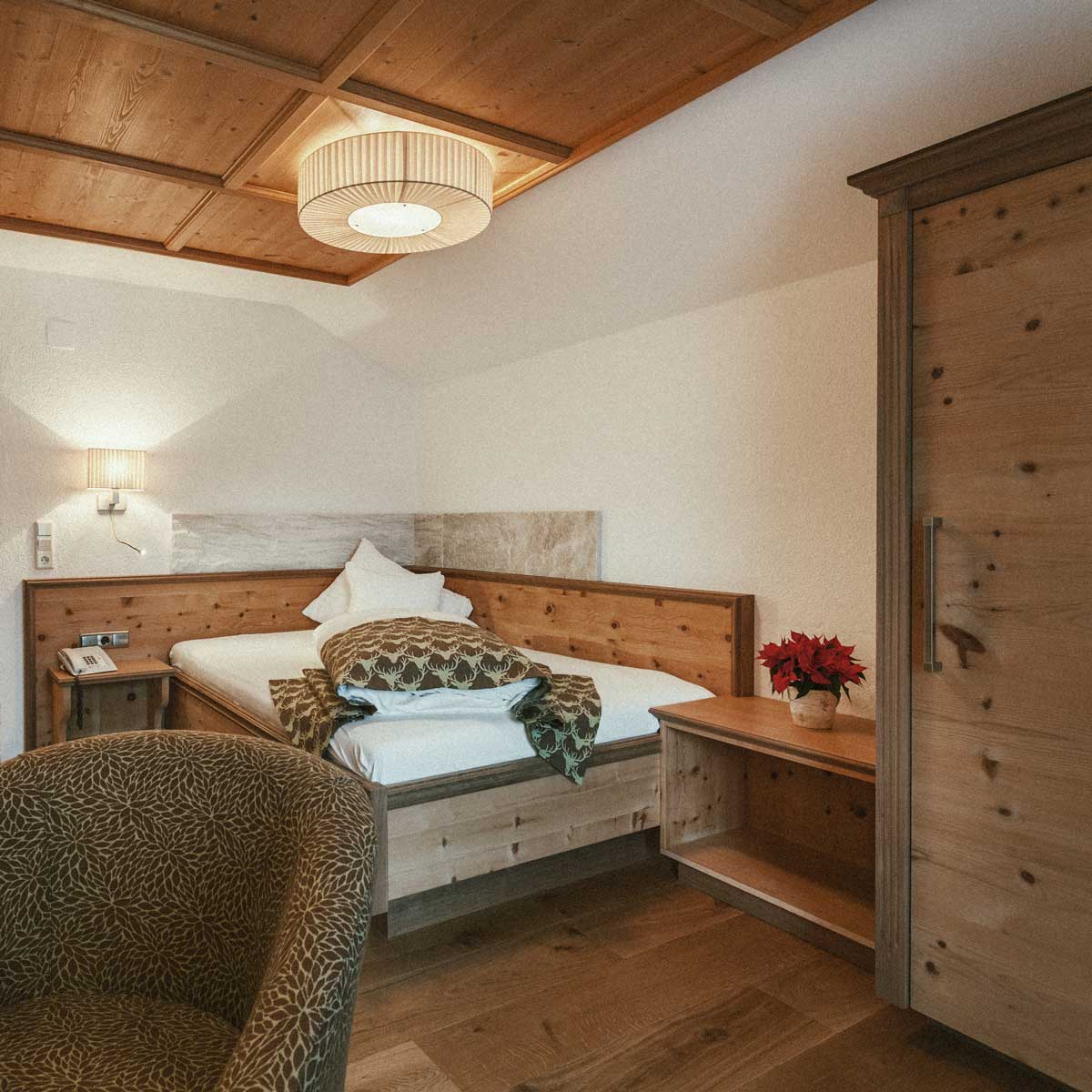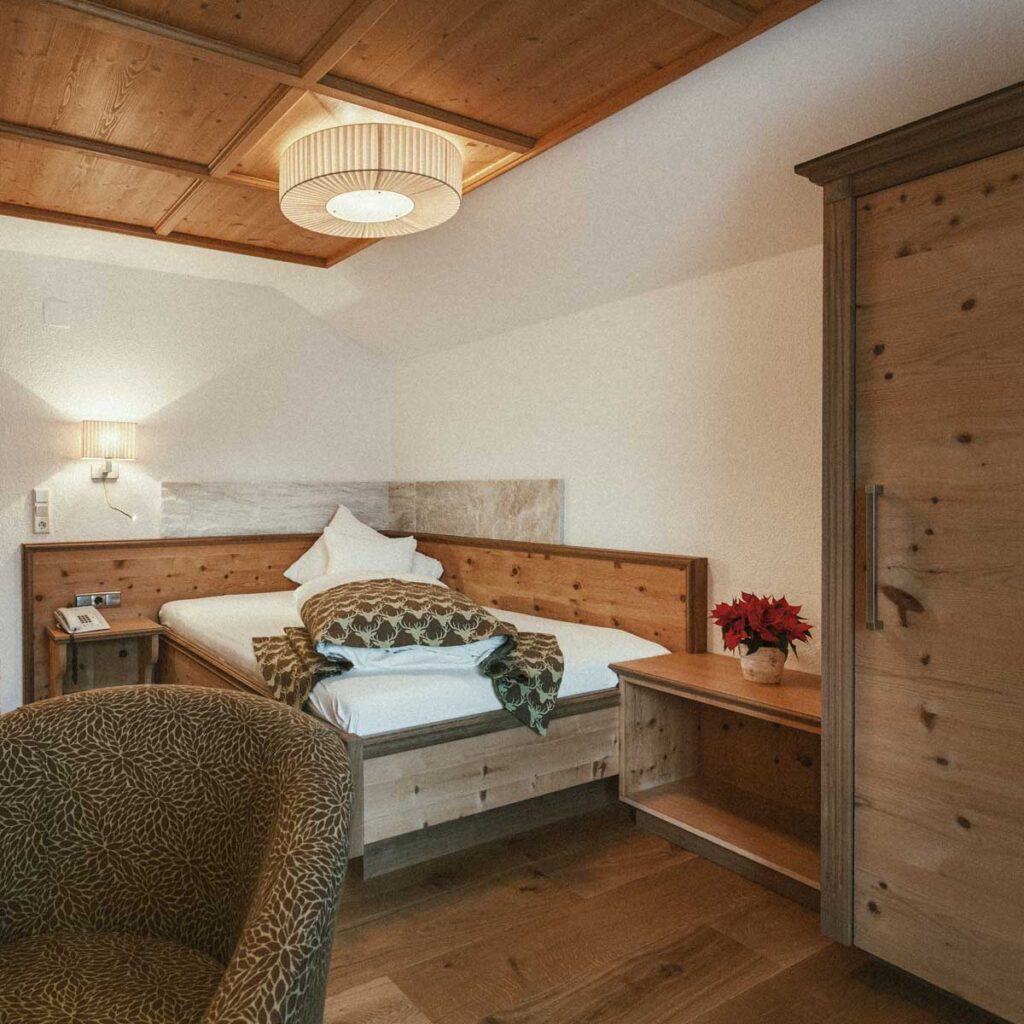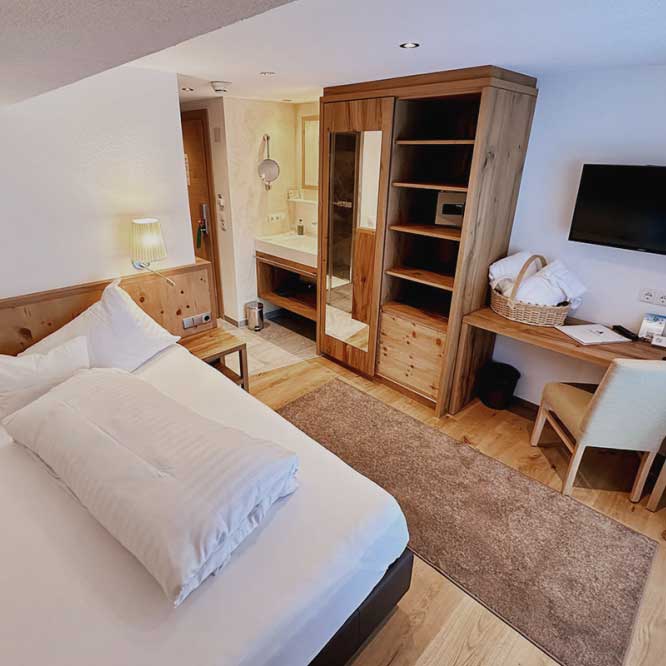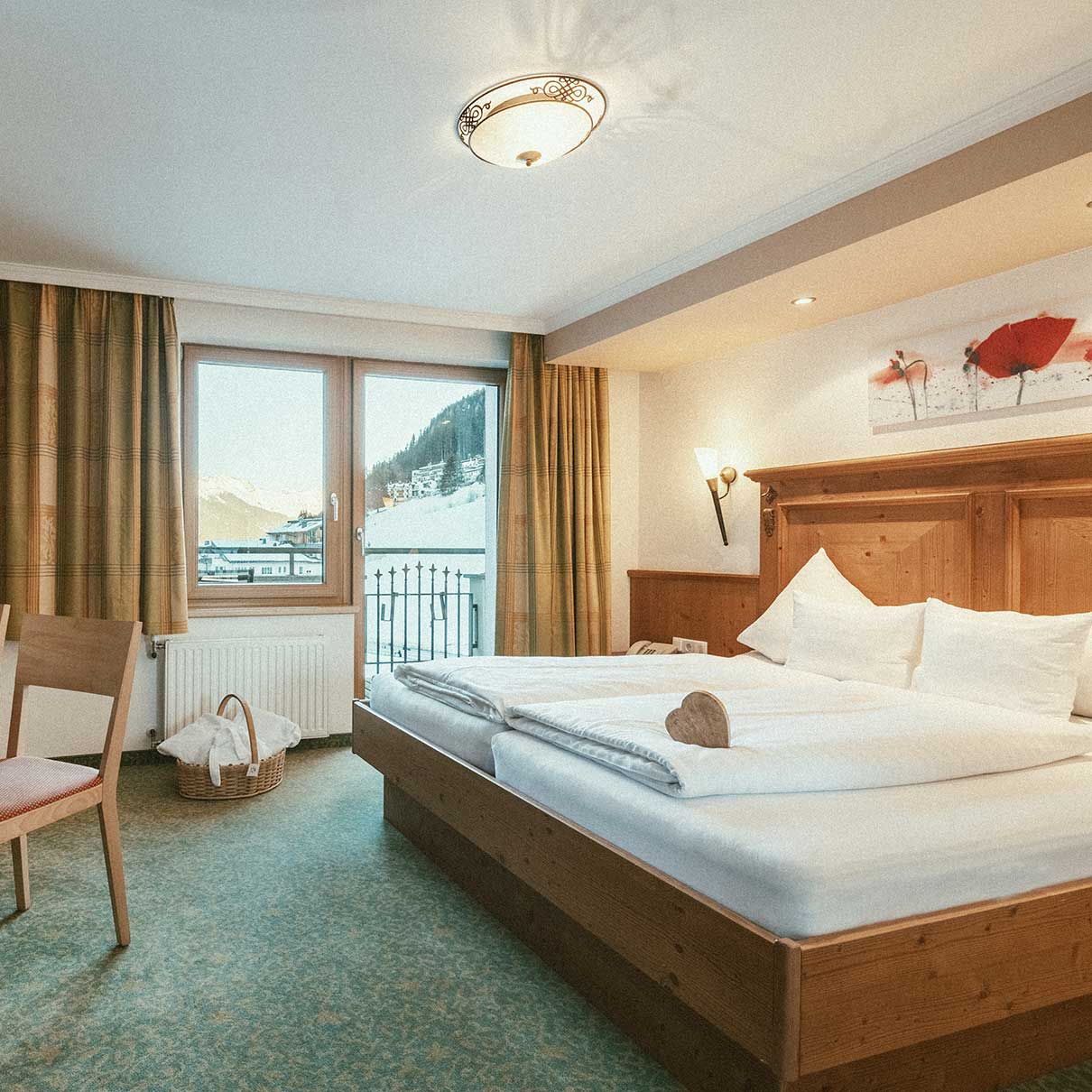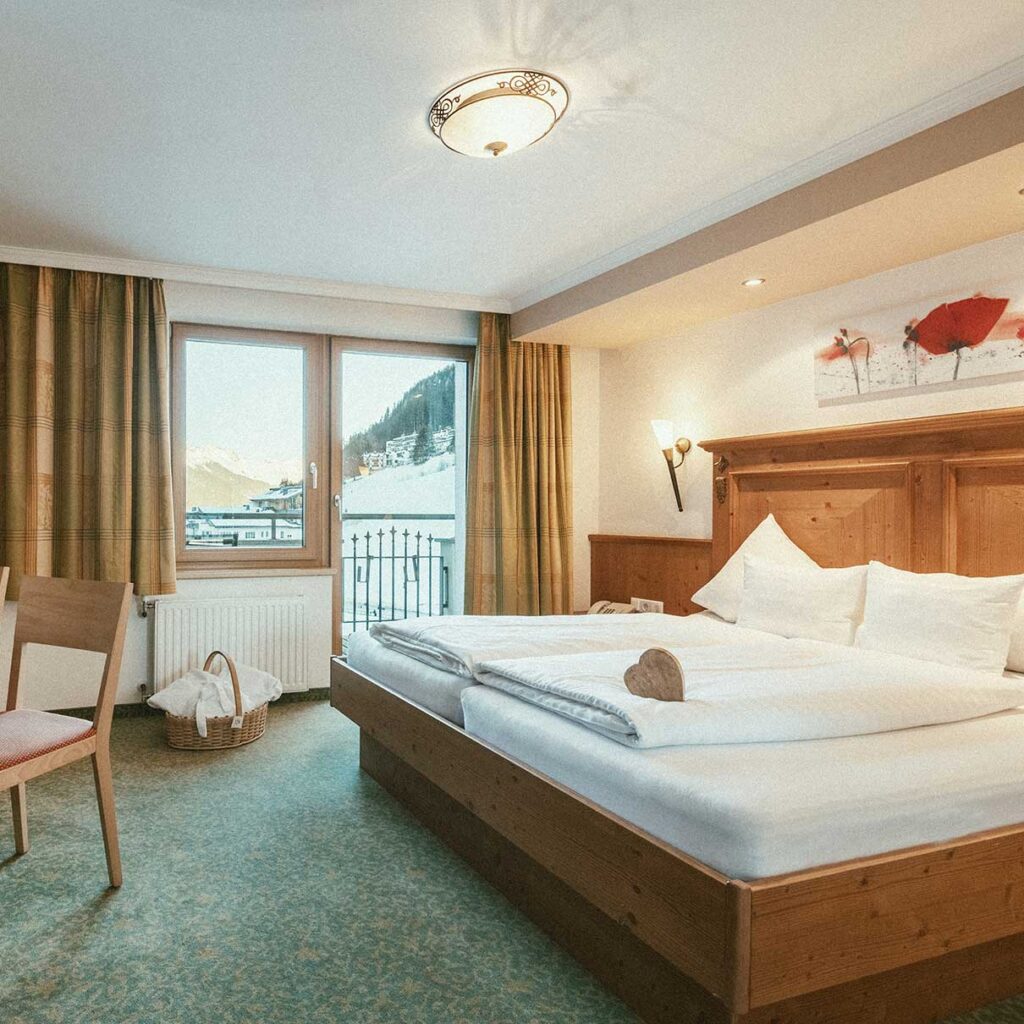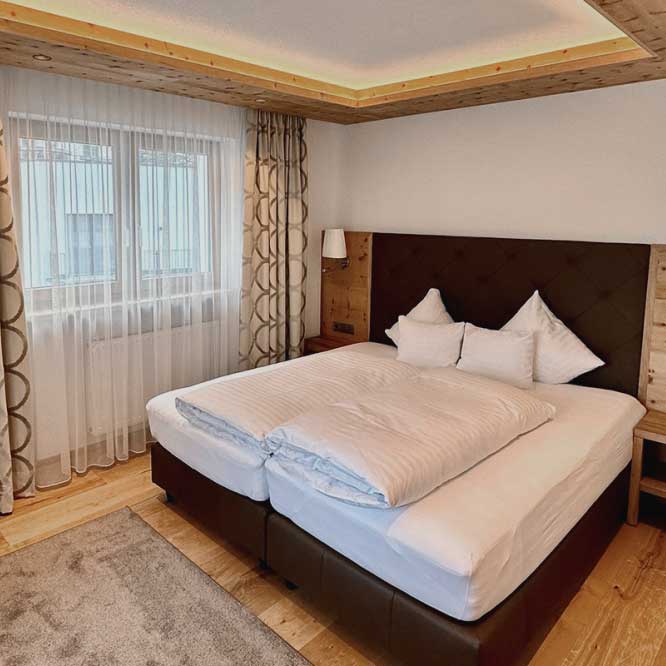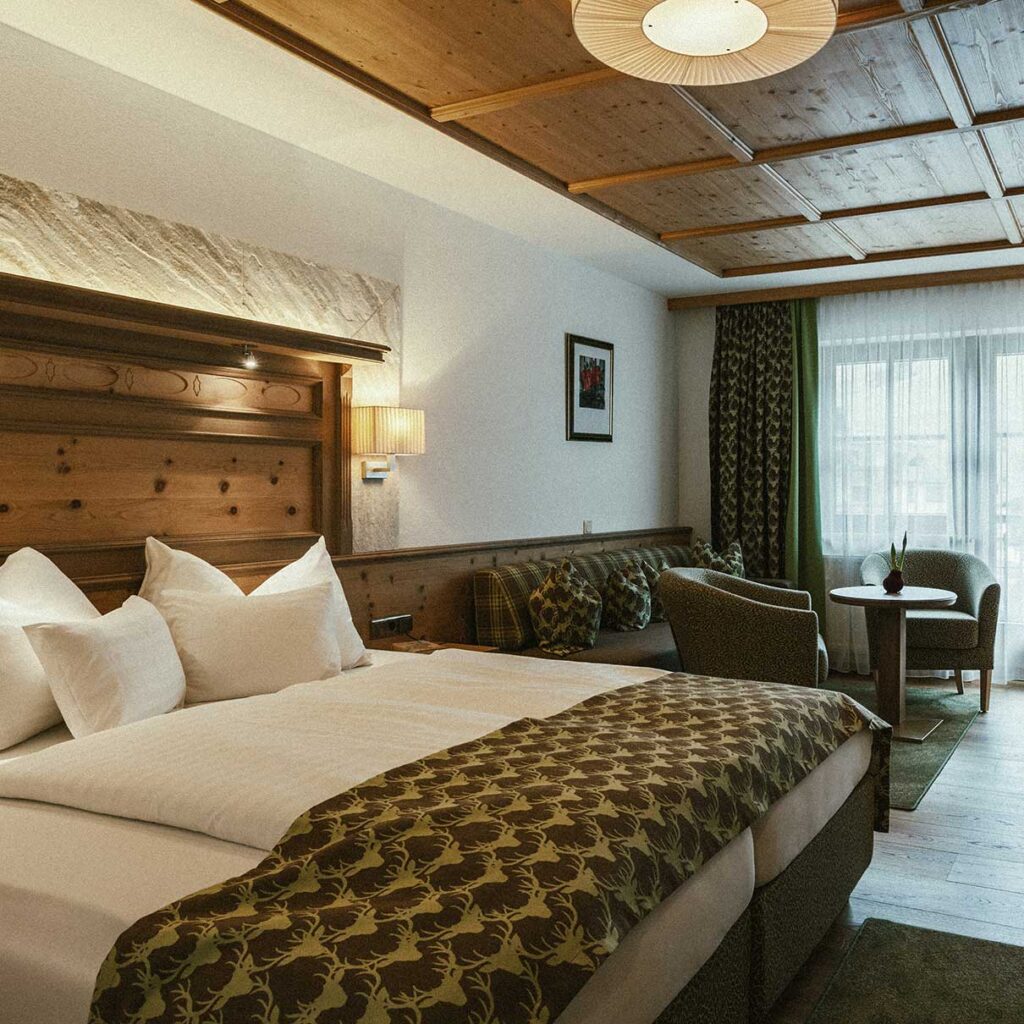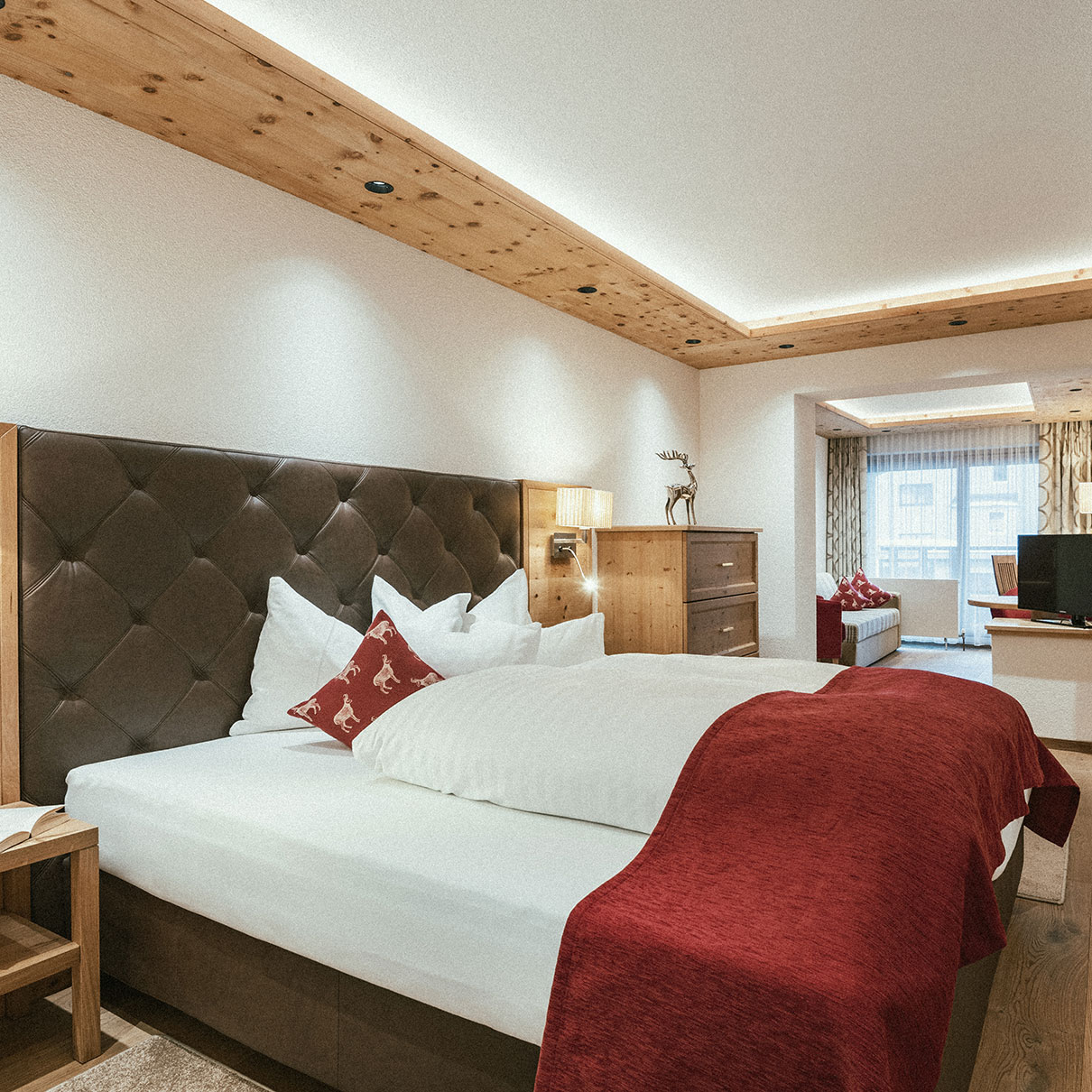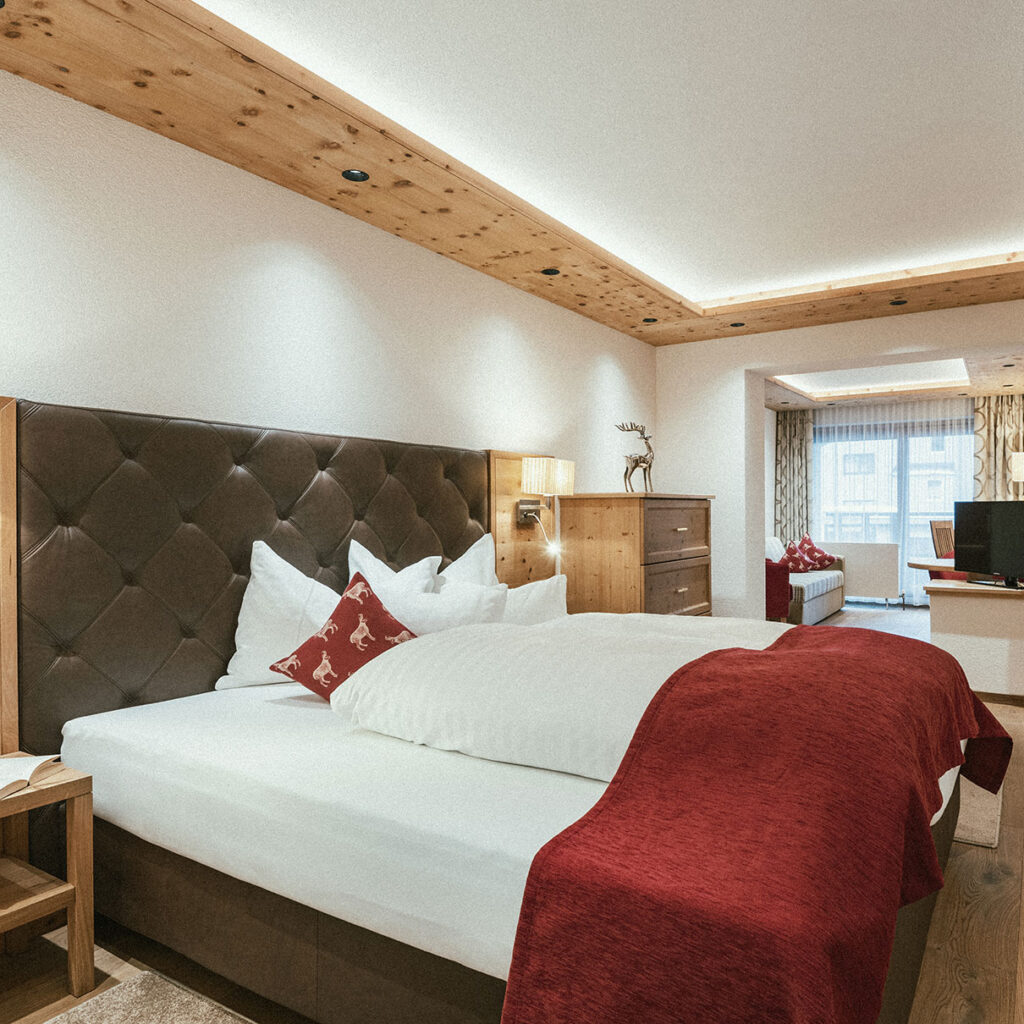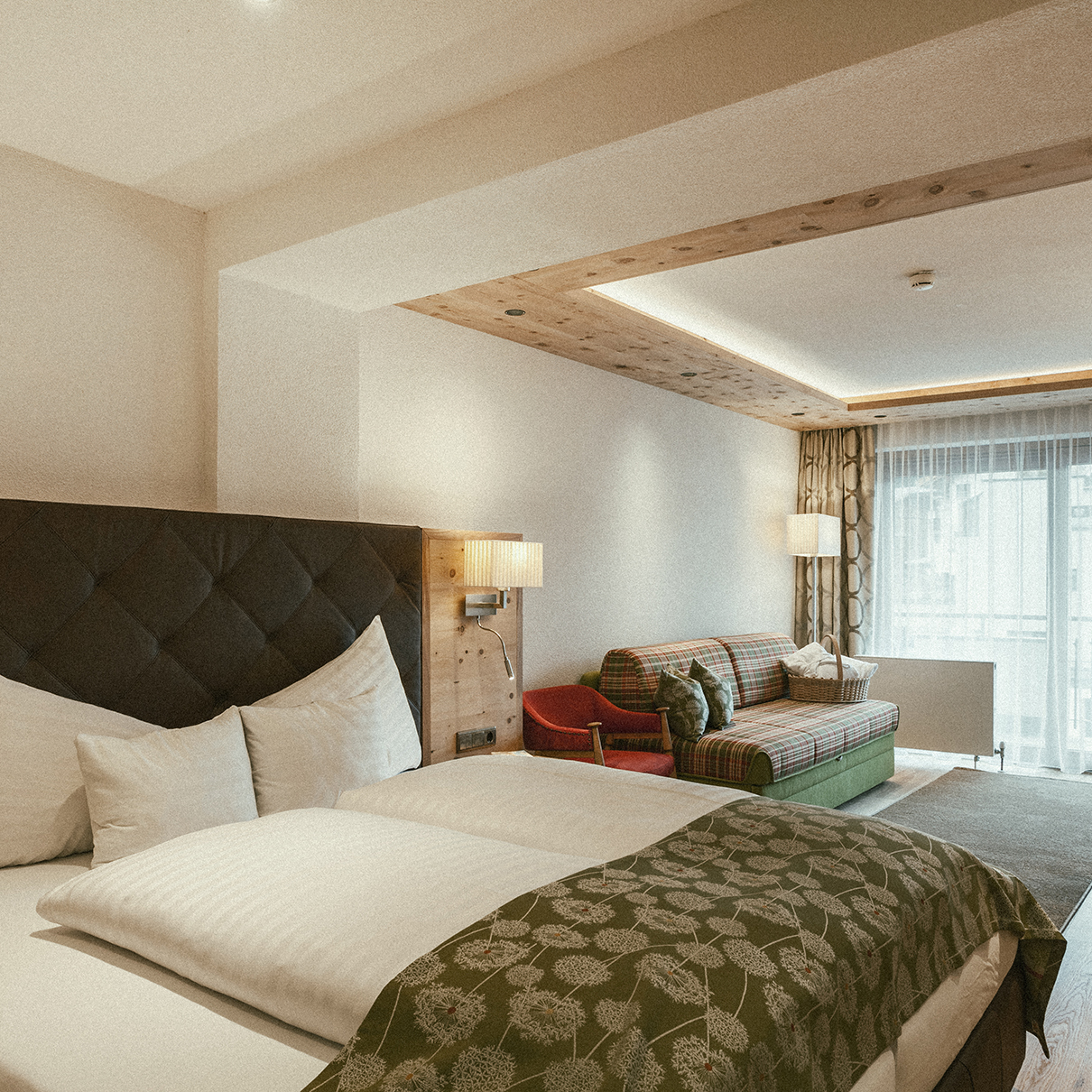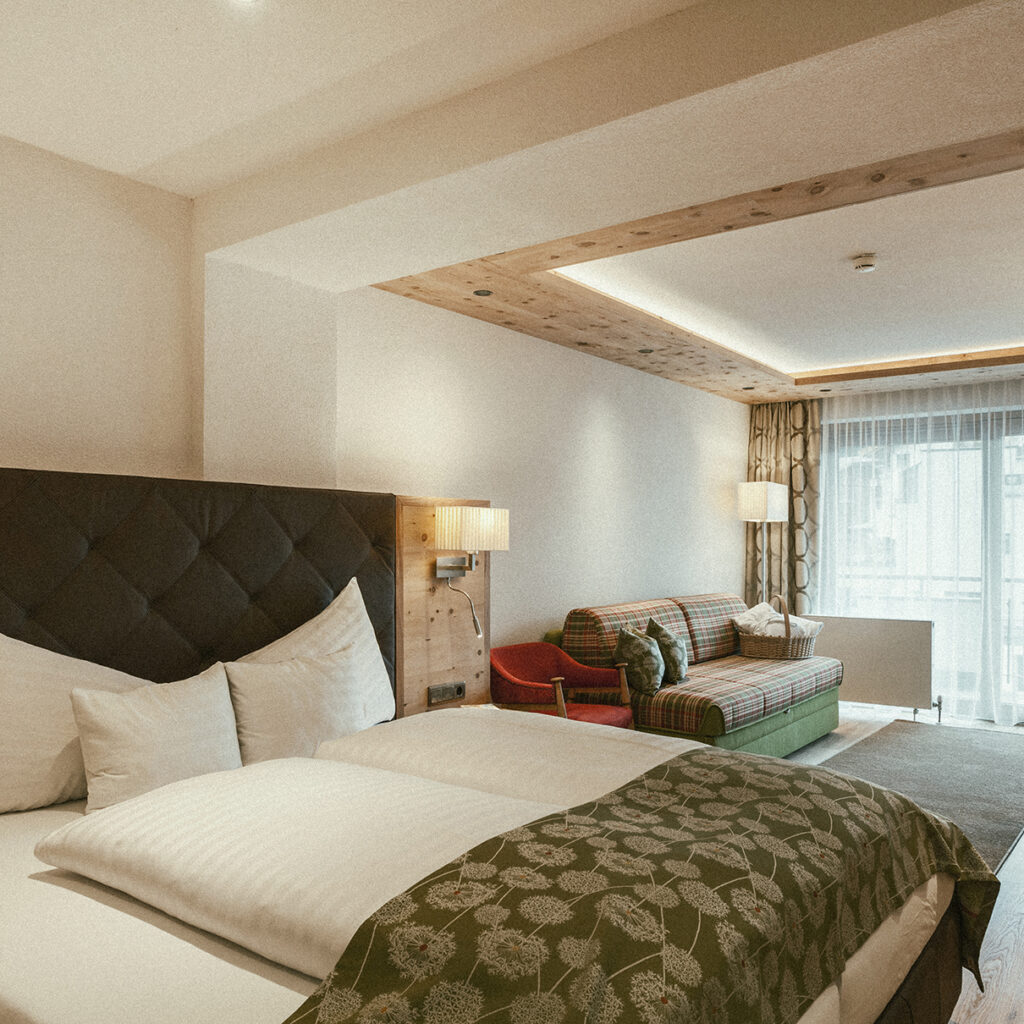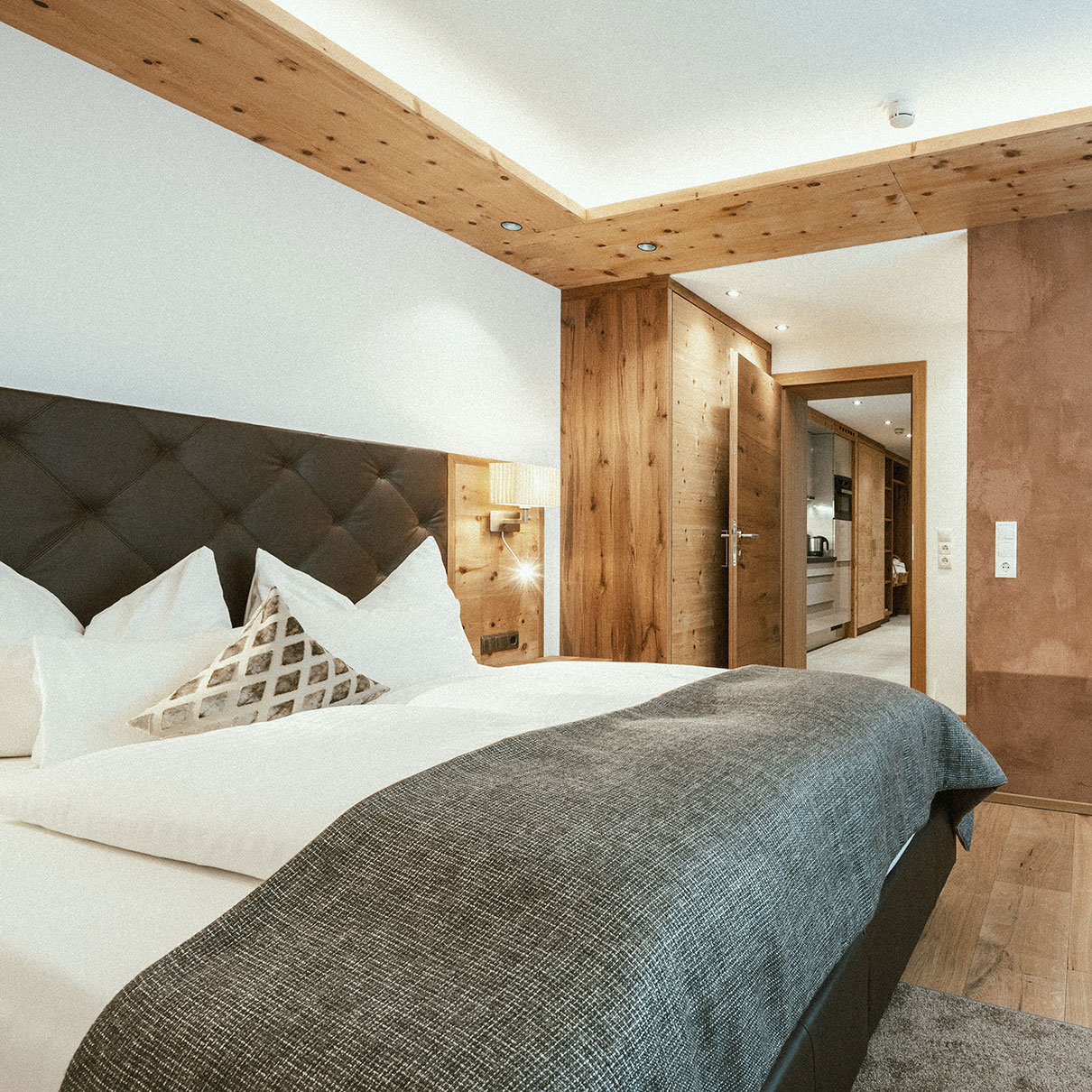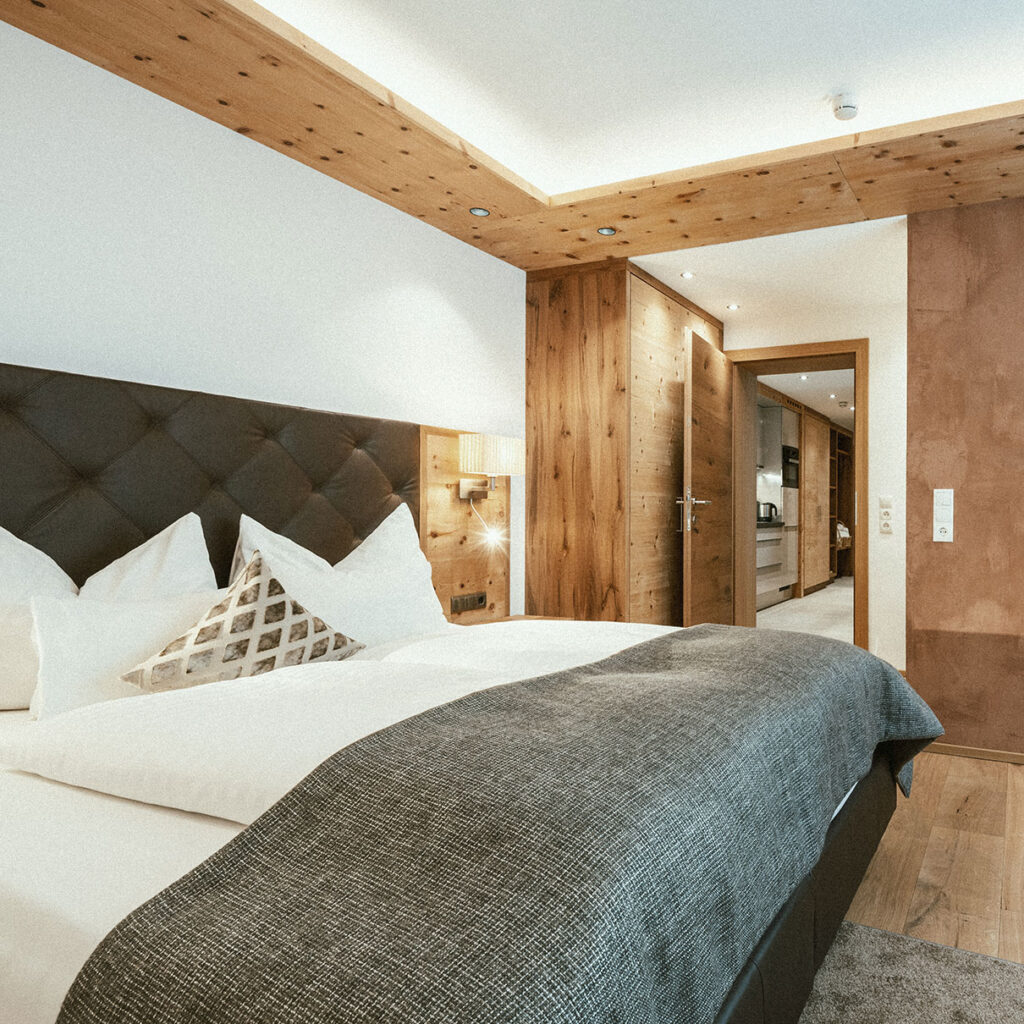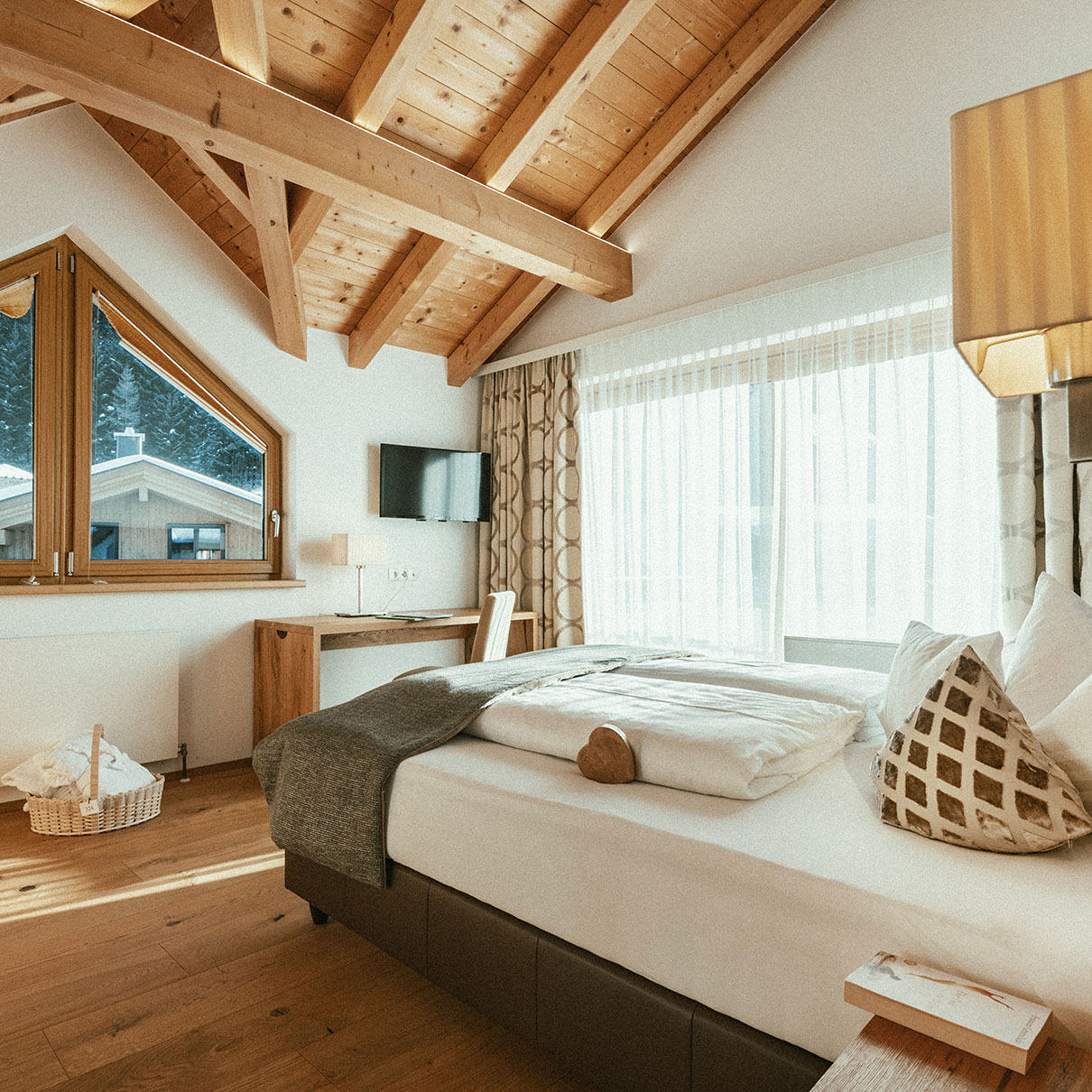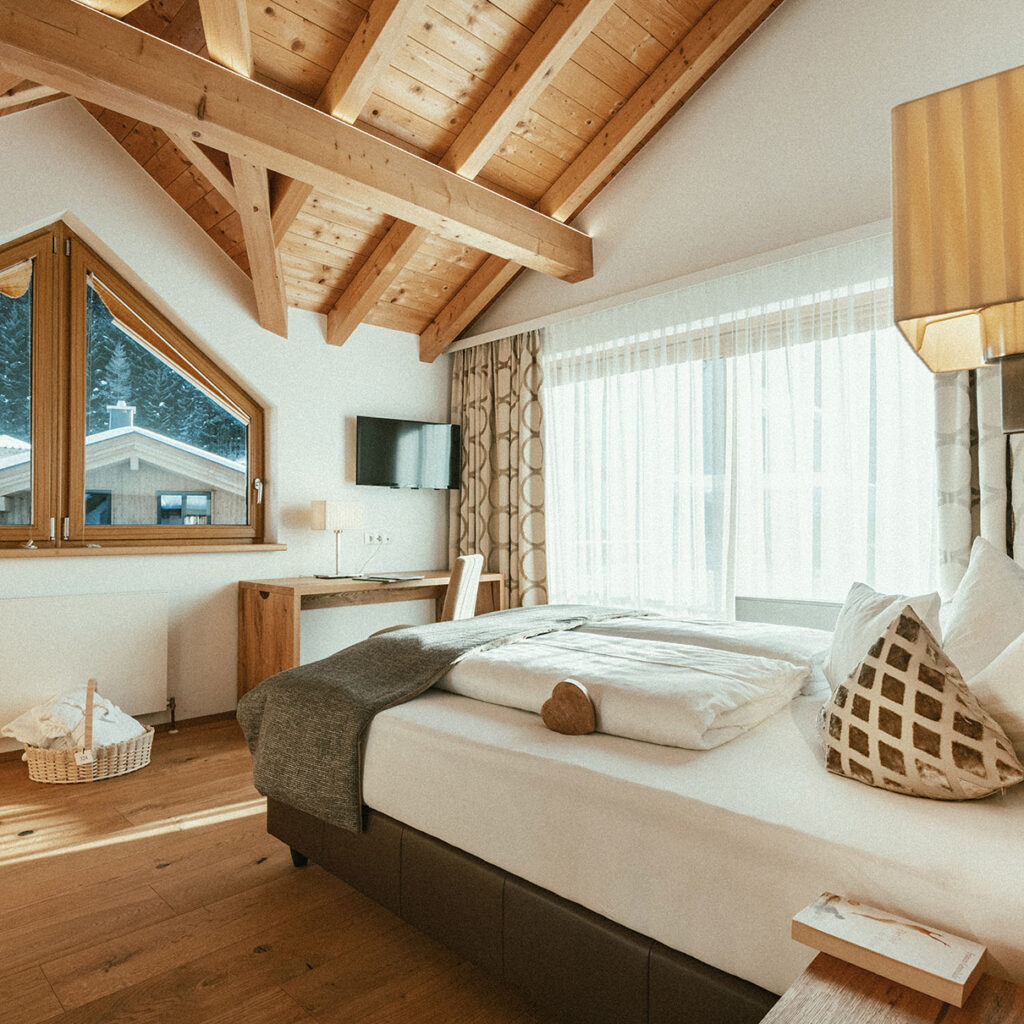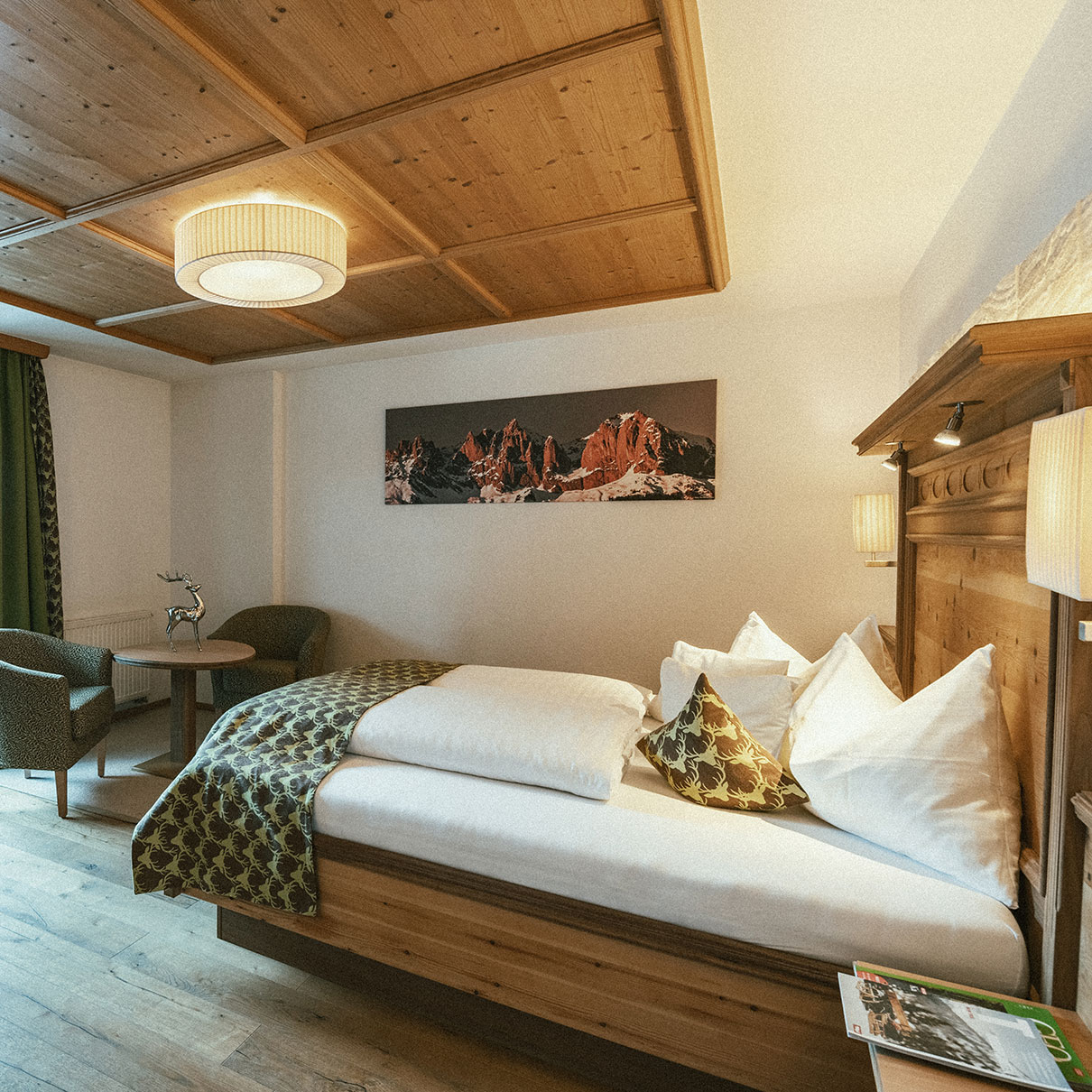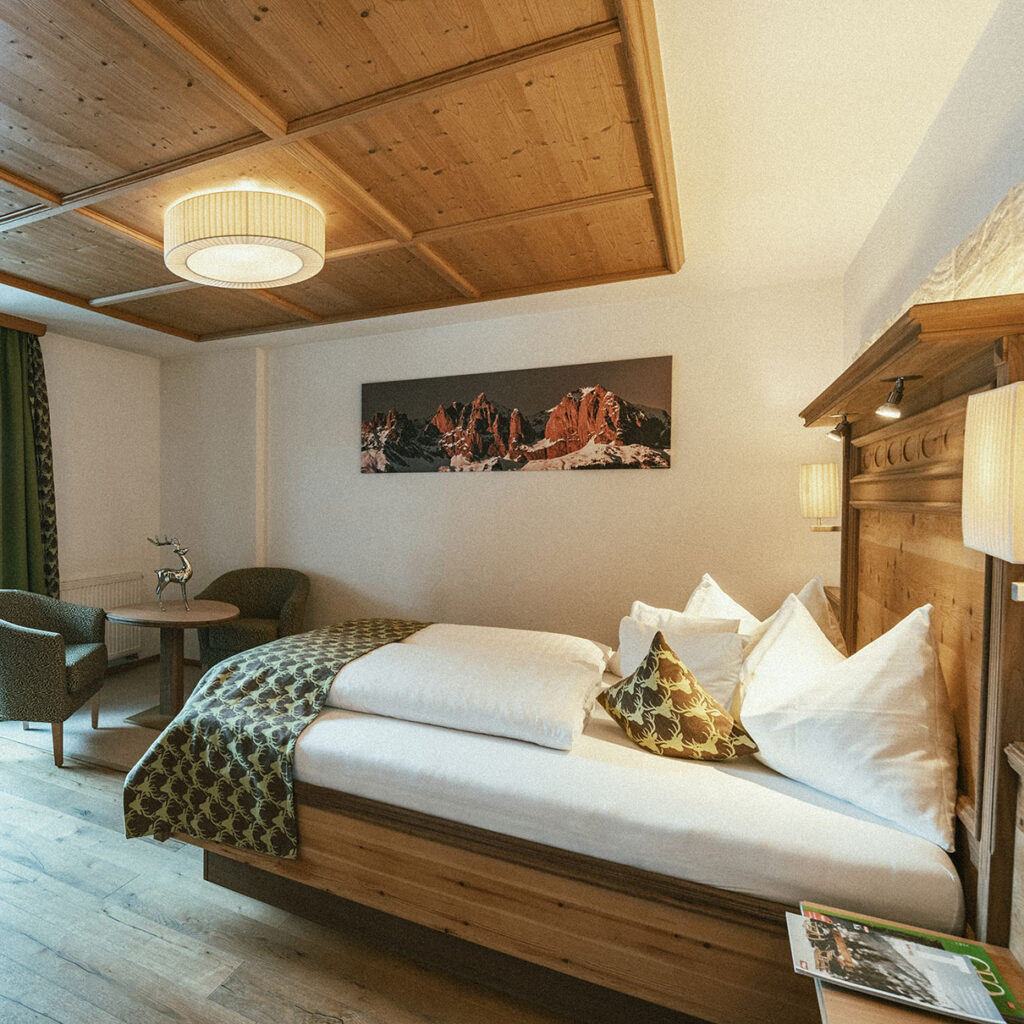 Breakfast and
afternoon snack
to feel good inside and out
Winston Churchill already knew that "you must offer something good to the body so that the soul wants to live in it." We would never contradict such great wisdom, which is why we start our culinary indulgence program in the morning.
Of course, almost every hotel offers a breakfast buffet. So, what makes ours so special?
The ingredients, of course. Wherever possible, we rely on regional products from farmers, beekeepers, and nearby dairies and, of course, from our own farm.
But the loving preparation by our staff is just as important. That's what makes our breakfast such a treat. For breakfast, you'll find everything you need, including hearty egg dishes, a large selection of muesli and cereals, various types of bread, homemade jams and cold cuts, and much, much more.
After a good breakfast and a wonderful day on the slopes of the Silvretta Arena, your stomach is starting to growl. What now?
Simply head back to the Olympia. A delicious afternoon feast awaits you here. A warming soup is always on our menu. Apart from that, we offer alternating delicacies, such as chili con carne from our own farm as well as delicious cakes.
Our famous Tyrolean "Marend" (charcuterie) is almost always available. A snack with the finest ingredients from the region and from our own farm. Always freshly prepared. But you'll have to dig into your pocket for this. But not too deep—we promise! And no, Tyrolean does not mean that we serve you the food yodeling in lederhosen.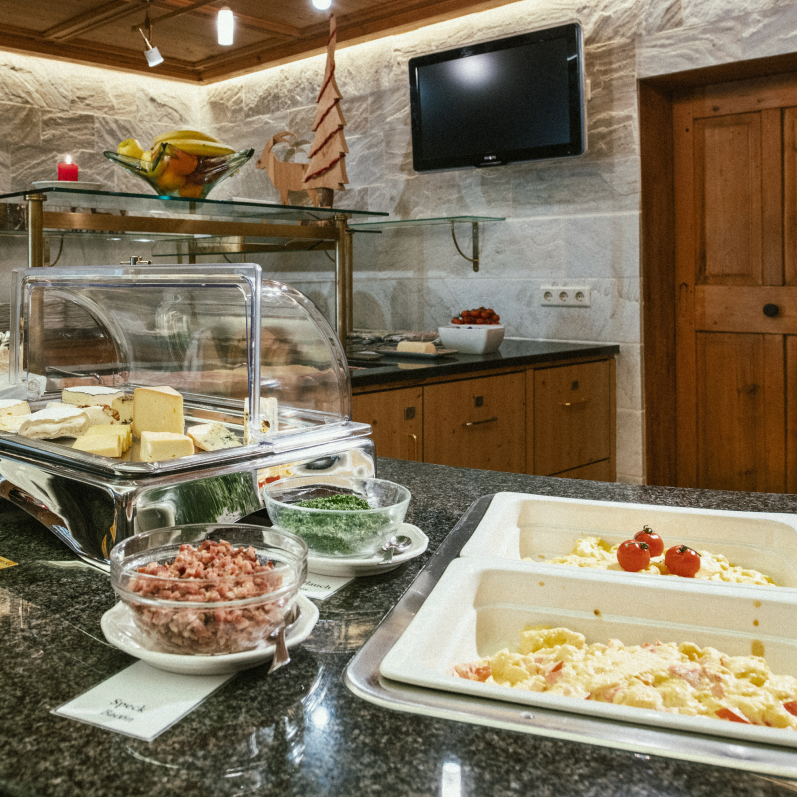 Things that might interest you
Yes, we are well aware that reservation details are not exactly exciting, but we can't avoid it. So, here's everything you need to know for a vacation here at Hotel Olympia in Ischgl.
All our prices are per person per day excluding local tax. Breakfast, afternoon snack, and use of our wellness world are included (unless otherwise agreed).
The local tax is our tourist tax. It amounts to €3 per person per day. It ensures that our natural environment remains clean and that our slopes retain their usual excellent condition.
In and out. Check, check.
On the day of arrival, your room will be ready for you at 2 p.m. On the day of departure we ask you kindly, albeit with a heavy heart, to vacate your room by 11 a.m. There is always a next time.
Of course, single occupancy is also possible in our double rooms. In this case, the price for the second bed is reduced by €20 per day—a real bargain for such a large space.
For stays between one and three days, we charge a short-stay surcharge of €10 per person per day.
You can pay on site in cash or by Visa, Mastercard, or EC card.
We have a large parking lot directly in front of our building, which you are welcome to use free of charge.
Or would you prefer to park in a dry place?
Then you are welcome to rent a parking garage space for €10 per day, subject to availability.
Do we have to pay a deposit?
We ask you to transfer a deposit of 35% of the total amount to the following bank account:
Raiffeisenbank Paznaun in Ischgl
AT69 3624 8000 0002 1154
RZTIAT22248
There is insurance for almost anything
And if everything goes wrong?
If all else fails and you need to cancel your vacation, the following cancellation terms apply:
You can cancel free of charge up to six weeks before departure.
Up to three weeks before arrival, we charge a fee of 50% of the total price.
From three weeks before arrival, we charge a fee of 80% of the total price.
In the event of late arrival or early departure, we charge 100% of the total price.